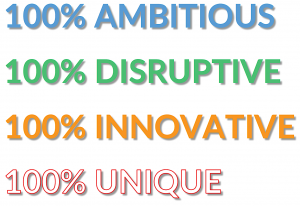 TheMarketsTrust is an innovative integrated solutions company, providing next-generation products for the financial industry together with expert consulting and solutions integration.
Thanks to the in-house research & development team, our technology proficiency and our financial expertise, TheMarketsTrust creates original solutions and delivers unique products.
The customer is central to our approach and all development is customer-centric. Our products are carefully designed and customised for professionals who search state of the art solutions for their financial, regulatory and compliance concerns.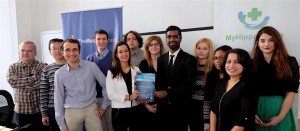 Management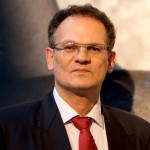 Evangelos Papadopoulos (CEO) has a PLD 14 from Harvard Business School. He is an IT Architect with more than 20 years of experience aligning IT to the business strategy for large complex organisations. During the last 14 years, Evangelos has designed and implemented critical components using real time technologies for several major stock exchanges, leading development teams of up to 200 employees.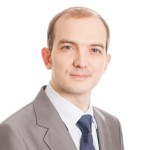 Frédéric Le Dinahet (Deputy-CEO) has a PLD 14 from Harvard Business School and MBA from HEC Paris. He has more than 10 years of experience in large multinational organisations as finance and controlling director. During the past years, Frédéric has implemented major operational and legal reorganisations at multinational firms, including IT reshuffling. He has been a regular advisor to C-level executives in business development and strategic implementation.
Advisory Board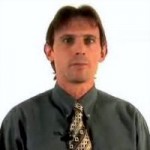 Enricos Manassis is a seasoned information technology consultant, trainer and author with extensive experience in various roles of the whole software development lifecycle. From developer to tester, functional architect, software architect and project manager, Enricos has gained a holistic vision of software development and applying engineering principles to the process.
R&D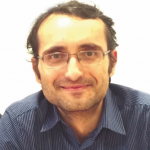 Krassimir Kostadinov (Head of R&D) has a Ph. D. in Mathematics from the Munich University of Technology, Germany. An expert in risk measurement and regulatory compliance, Krassimir has led design, development and implementation projects for banking software in 20+ countries on 3 continents.
Warsaw School of Economics

The Warsaw school of Economics conducts large-scale research on structuring, pricing and risk assessment of Hybrid securities. The school and the TheMarketsTrust initiated a joint research project under which we collaborate in the validation, back-testing and early risk identification for these complex financial instruments.
John F Welch College of Business, Sacred Heart University, Luxembourg

TheMarketsTrust conducted consulting assignments with MBA students from the John F Welch College of business affiliated to Sacred Heart University in Luxembourg.
"Microsoft BizSpark is a global program that helps software startups succeed by giving them access to Microsoft software development tools, connecting them with key industry players, including investors, and providing marketing visibility to help entrepreneurs starting a business". 
TheMarketsTrust is Independent Software Vendor (ISV) commercialising software applications that runs on or with Red Hat or JBoss technologies.
Bloomberg B-Pipe
At TheMarketsTrust, we use Bloomberg B-Pipe data feed API to power multi-user applications along with real-time market data, reference data and calculation capabilities.
ebrc offers ICT agile and Trusted Services. TheMarketsTrust is collaborating with ebrc which is our privileged cloud provider.
QuantLib
TheMarketsTrust is supporting the QuantLib open-source project and community.
 Jade
JAVA Agent DEvelopment Framework is an open source platform for peer-to-peer agent based applications. TheMarketsTrust is taking and contributing to the community.
 FICHe | FIWARE Accelerate | 

EU program

TheMarketsTrust was selected by the european FICHe (Future Internet Challenge eHealth) contest for cloud applications development.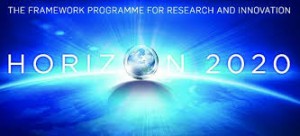 TheMarketsTrust was selected for EU funding in one of the most competitive categories of the EU's Horizon 2020 program "Open Disruptive Innovation", where the acceptance rate is around 3%.

Startup of the year at IT Luxembourg Awards 2015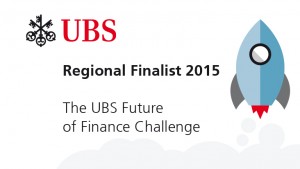 UBS Future of Finance Finalist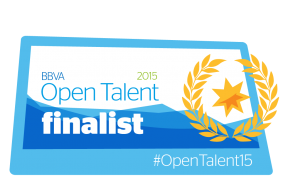 BBVA FinTech Open Talent Finalist

HEC Paris Project of the Year Finalist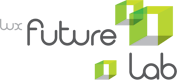 Thanks to the BGL BNP Paribas, TheMarketsTrust is hosted in the Lux future lab incubator. We are located in the heart of the Luxembourg City financial district.
Find the latest articles about TheMarketsTrust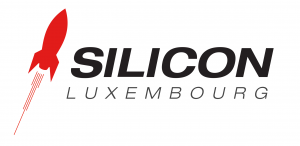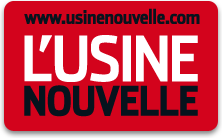 The promise we keep to our clients, through our staff, is that we are entrepreneurial, innovative, dynamic, committed and reliable.
Working at TheMarketsTrust
Our belief is that our continuously swift growth means that there are always opportunities for team members to grow and build their career through their contribution to our success.
Our priorities are :
​​Assurance of customer satisfaction​


Personal development (career strategy)

Contribution to the success of others

Commitment to profitability and growth
We are a result-driven organisation where everyone is expected to take their responsibilities and thrive in an empowered ecosystem. Your achievements are not measured in hours worked, but in the outcome. We provides the opportunities and infrastructure to achieve your career goals, where you are in the driving seat.
With TheMarketsTrust you have the opportunity to live challenging experiences.
Application process
Either in response to an advertised job vacancy or speculatively, please send your CV plus a letter describing your ambition and  motivation to the contact mailbox.