Classical finance theory says that investors are rational when making investment decisions. However, recent studies on behavioural finance and the irrational exuberance of the markets suggest they are not.
What does that mean for an individual investor? And for a trader?
We have developed InvestoMoodia to tackle and solve this problem.
InvestoMoodia is financial personality profiler and a portfolio matching system for retail and private banking customers. It is developed in a discretionary framework, and compliant with MIFID II regulations in matter of investors' profiling and investments suitability (sub-sections of Article 24 and Article 25 of MiFID II).
The personalised reports generated are accurate and they return risk/utility functions and time discounting functions for each user. Our product matching is unbiased because (as required by Article 24.7 of MIFID II), we rely on a centralised database of financial products issued by different providers.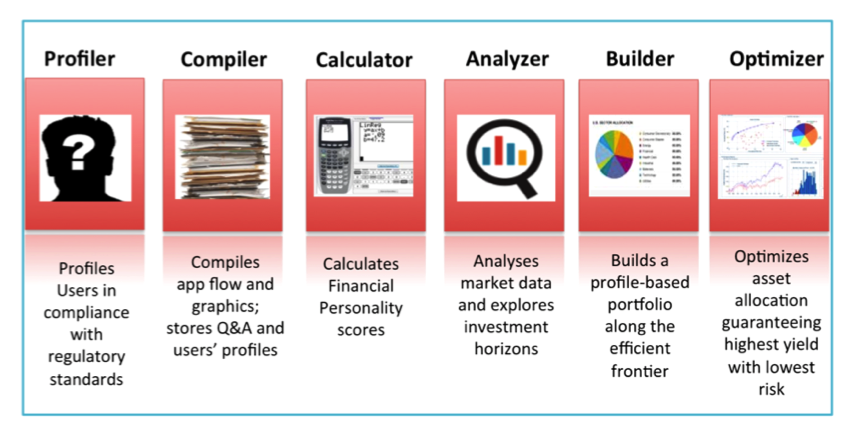 The InvestoMoodia solution is discretionary and users cannot buy or sell securities through our platform, thus making banking professionals still essential in the operational chain of investments.
You Login and Play. We Profile We Match. We Report.
InvestoMoodia is a cost-efficient, methodologically sound, and fun application carefully tailored to optimally respond to international compliance challenges. It is safely accessible through the bank interface. Data is encrypted, anonymously treated, updated in time and securely stored.
Our solution is developed with solid, statistical probability methods that assess risk, gain /loss tolerance and time preference, as required by regulation.
Why InvestoMoodia?
Employees in the banking, financial and insurance industries currently perform Know Your Customer procedures (KYC). Usually they rely on qualitative face-to-face interviews and questionnaire data to assess the profile of a client.
In a noticeable number of empirical studies by EU Member States National Supervisory Authorities and Consumers Boards in France, Belgium, UK and Italy, it was found that 54% of existing questionnaires are unsuitable to assess an investor's profile for a number of methodological and ergonomic reasons:
Questions are too ambiguous, for example - relating to MIFID II regulation-  there is no distinction between risk and loss preference and risk and loss tolerance.
There is no systematic way to analyse answers.
Questionnaires score the perception a client has of own behaviour, rather than a client's actual behaviour.
Questionnaires offer a frustrating users' experience as users get uninterested and select answers randomly.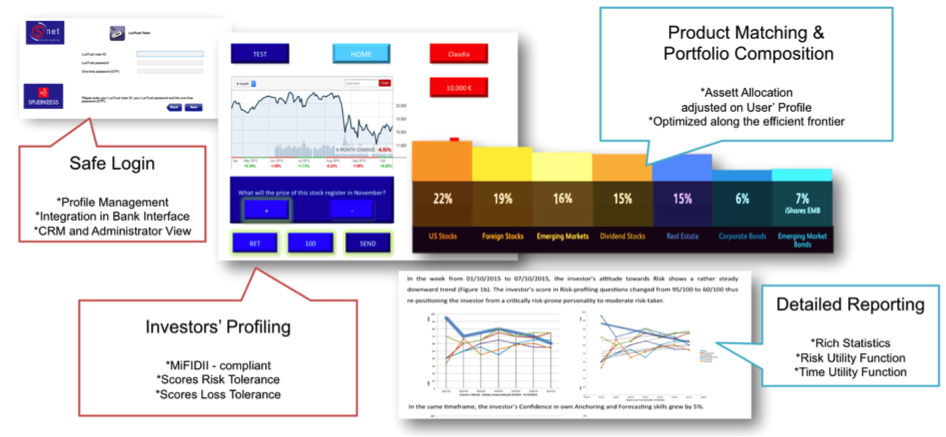 Please contact us to see InvestoMoodia's Demo